Special Educational Needs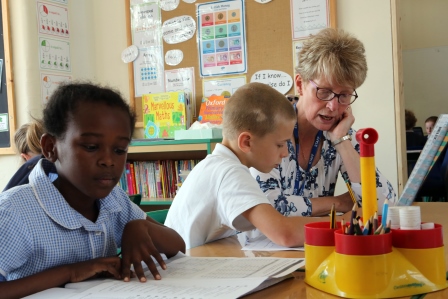 Northchapel Primary School is a mainstream school and part of the Rother Valley locality, who work collaboratively to ensure best practice, and is an inclusive school. At Northchapel Primary School we value all children within the school community equally. We are committed to working in partnership with children, parents and carers to ensure that all children achieve their best, become confident individuals and make a successful transition to the next phase of their education.
Our school – the Northchapel Way
Every child at Northchapel is an individual and support will be differentiated to meet their needs.
We have high expectations of behaviour; everyone in the school community is treated with equality and respect.
Our SENDCo Special Educational Needs and Disabilities Coordinator is Mrs Julia Edwards. She works half a day a week in school, usually on a Thursday. She works alongside Mrs Julie Gibbs, our HLTA Higher Level Teaching Assistant, who carries out many of the interventions and support work with children both in class and in our Tree House, the dedicated room for extra support.