Sessions, fees and funding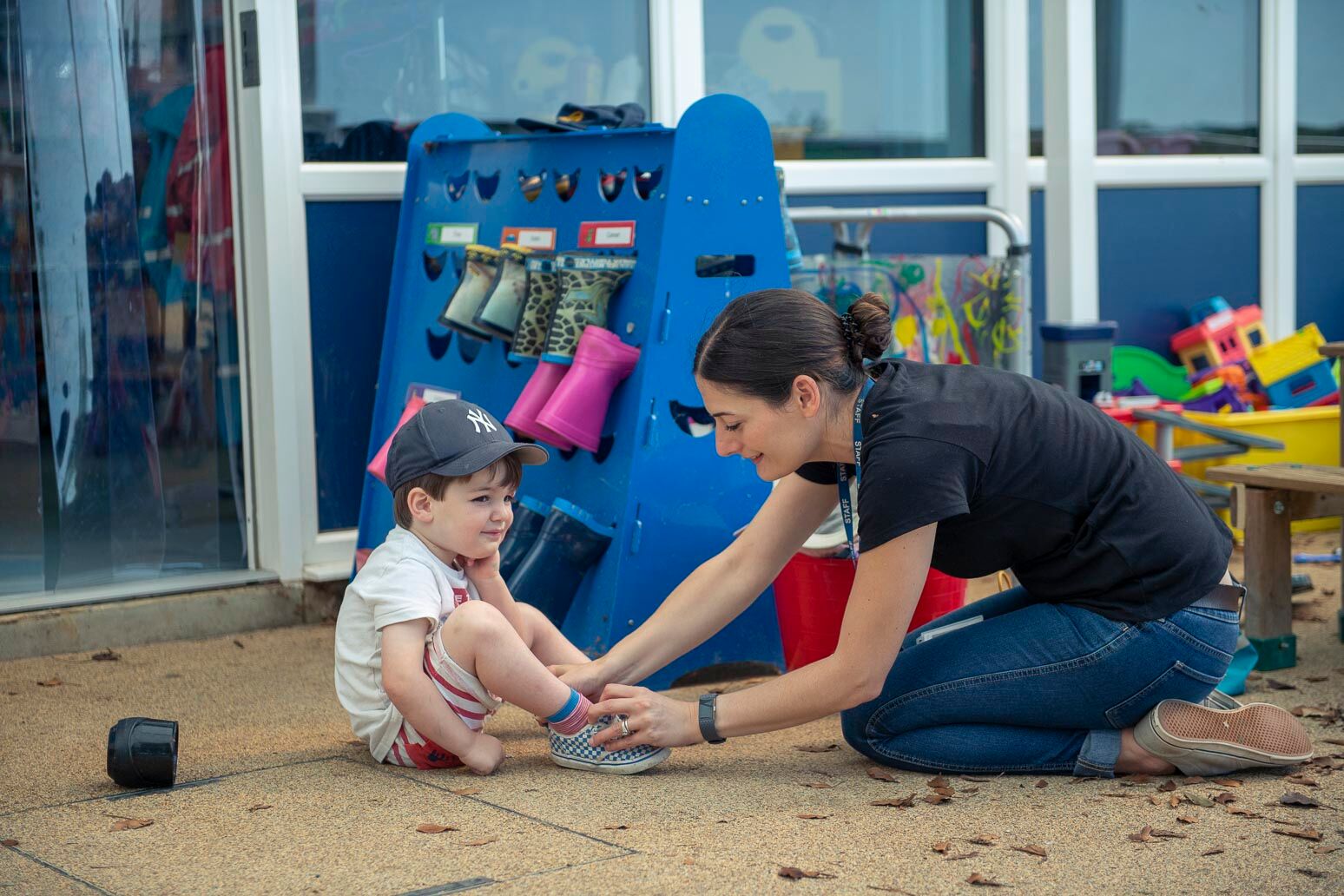 Our pre-school sessions are available for children 2-4 years old
We are open Monday- Friday 8.30-3.15pm
We offer up to 15 hours Free Entitlement funding for eligible 2 year olds and up to 30 hours for eligible 3-4 year olds.
Please see our fees policy for further information.
Breakfast and after school care (Elm Club) is also available for children from 3 years upwards.
NEW FOR SEPTEMBER 2019 - WE NOW OFFER FLEXI SESSIONS
Elm Club - Breakfast and after school club


Elm Club - Before and After School Care
At Little Oaks Pre School and Northchapel Primary School, we run a Breakfast and After School Club called Elm Club. The club is open from Monday to Friday, during term time (excluding inset days), and is available to children from 3 years old.
Breakfast
In the morning, Elm Club children receive a healthy breakfast consisting of cereal, toast, breads, fruit, juice and milk. They may also have time to engage in free play activities before starting their school day. Breakfast club runs from 7.45 - 8.30am in Little Oaks Preschool.
After School
Elm Club after school commences at 3.15pm and finishes at 5.30pm. This includes a snack club at 4.15 to 4.30pm where children will be offered a drink and a small snack. Children are also able to join Elm Club at 4.15pm if they have been attending one of our after school activities clubs.
The children take part in a mixture of adult and child led activities and staff are on hand to support them with reading and homework as appropriate. Elm Club meets in Little Oaks Preschool.
Times and Fees Schedule
There is a saving in the rate for children attending for the duration of Elm Club After School i.e. 3.15-5.30pm – see below. There are no further reductions for children from the same family
| | | |
| --- | --- | --- |
| Time | Club Type | Fees |
| 7.45 – 8.30am | Elm Breakfast Club | £6.00 |
| 3.15 - 4.15pm | Elm Club After School - 1st Session | £6.00 |
| 4.15 - 4.30pm | Snack Club | £1.50 |
| 4.30 - 5.30pm | Elm Club After School - 2nd Session | £6.00 |
| 3.15 - 5.30pm | Elm Club After School - both sessions including snack club. | £11.50 |
Registration and Booking
Parents need to register and book through School Money - our online payment system. Please see our Before and After School Care Policy for further information or contact the Northchapel Primary School office.
Fees Policy, session times and NEW Flexi sessions
Little Oaks Fees Policy September 2019
Opening Times
The current session times at Little Oaks Pre School are as follows from Monday to Friday:-
Morning 8.30-11.30, Lunch Club 11.30-12.15, Afternoon 12.15-15.15
Cost
The cost per session is £18.00
There is a 50p per session charge for snacks.
Lunch club costs £4.50 per day and children must also bring a packed lunch with a drink.
Payment
Bills will be emailed and sent through our online payment system at the beginning of each half term. Payment is due within two weeks and a reminder will be sent for any unpaid fees.
Fees can be paid by the following methods-
School Money online payment system
Childcare Voucher schemes
Fees are payable regardless of whether your child is able to attend or not, i.e. family holiday, illness or temporary closure of the setting due to circumstances beyond our control.
If fees are still outstanding at the end of a half term your child's place may not be kept open.
Leaving/ Changing Sessions
It is our policy that we require half a term's written notice if you would like to change sessions or if your child is leaving the setting, unless they are starting school. If you wish for your child to leave before the end of a half term, the remainder of that half term will still need to be paid for in full.
Free Entitlement Funding
In the term after their third birthday, all children become entitled to 15 hours per week of Government funded childcare over a period of 38 weeks. We will provide you with all the forms you need and the funding will come straight to us. Please ask in Pre School for further information on Free Entitlement Funding. (This does not include Lunch Club sessions or snack costs).
Some families will be eligible for 30 hours per week of free childcare and this is available for families where both parents are working (or the sole parent is working in a lone-parent family), and each parent earns the equivalent of 16 hours a week at the national minimum or living wage, and earns less than £100,000 a year. You can check your eligibility and sign up online at www.childcare-support.tax.service.gov.uk
Some children may also be entitled to the 'Two Year old Free Entitlement' which also provides funding for 15 hours per week. To find out if your child is eligible please look on West Sussex County Council website under 'Free Childcare for 2 Year Olds'.
https://www.westsussex.gov.uk/education-children-and-families/childcare-and-early-education/free-childcare-for-2-year-olds/
---
Little Oaks Flexi Sessions
Do you ever need extra childcare as a one off to attend an appointment, do some overtime at work or just relax!? Little Oaks will now provides Flexi Sessions.
These sessions will be available on the days when there are spaces in Little Oaks. They can be booked in addition to your child's fixed pre-school sessions. Bookings can be made online through the School Money system up to midnight the night before. There will be options to choose a morning, lunch club or afternoon session (subject to availability).
Times and Fees Schedule
| | | |
| --- | --- | --- |
| Time | Session | Fees |
| 8.30am-11.30am | Morning session | £18.50 |
| 11.30am-12.15pm | Lunch Club (please provide your own packed lunch) | £4.50 |
| 12.15pm-3.15pm | Afternoon session | £18.50 |
Guidelines and Policy for Flexi Sessions
Children must be registered with Little Oaks and enrolled for at least one fixed session per week to access Flexi Sessions
Flexi Sessions can be booked and paid for on our online School Money system. We will also accept payment with childcare vouchers but bookings must be made via School Money
We are unable to use government Free Entitlement funding to pay for Flexi Sessions
Flexi Sessions are subject to availability based on the adult to child ratio's within each session
We are unable to swap fixed weekly sessions for a Flexi Session
Cancellations can be made up until midnight on the day before and a refund will be automatically credited to your account if the place has been paid for. If the place is not cancelled within the time limit or your child does not attend the session, a refund will not be made.
All payments will need to be settled by the end of each Half Term. If payments are still outstanding on the last day of each Half Term, your child will no longer be eligible to access Flexi Sessions