New Residential Trip to Oxford 2023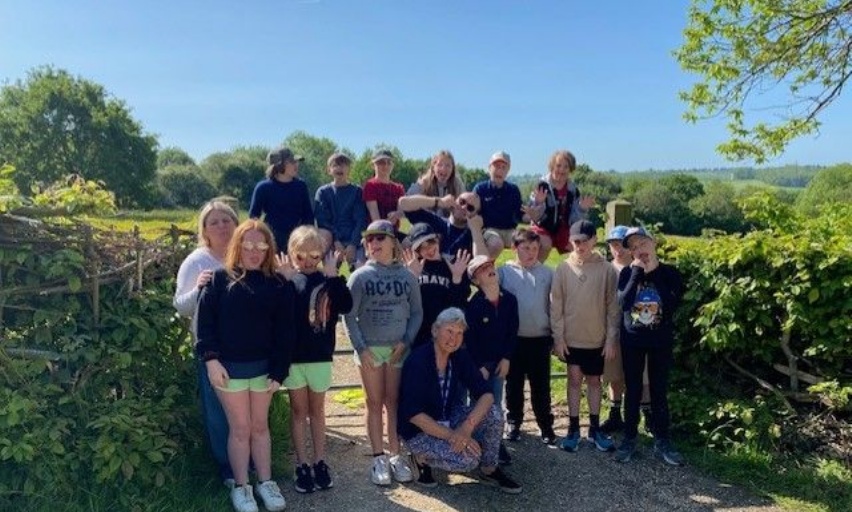 We aim to take Years 5 & 6 to a contrasting city location, every other year for their residential trip. Due to the pandemic we haven't been since 2018. Read on to find out more about our exciting adventure to the city Oxford...
The year 5s and 6s had a terrific time, with perfect weather for their 3 day trip to Oxford.
After a smooth journey, we arrived in time for lunch in the park at Christ Church College. This was followed by a fabulous river cruise where we watched and cheered the women's eights rowers as they represented each college. All of the boat houses along the river were full of student supporters, creating a fantastic atmosphere.
This was followed by a tour of the Christ Church with virtual guides. Children and adults alike were totally engrossed in this immersive experience.
Then, it was off to Hill End to explore our accommodation, nestling in the bucolic Oxfordshire countryside. Here we split into groups, the first of which helped Mrs. Edwards to prepare a delicious Spaghetti Bolognese supper – inspired by our DT subject on food and nutrition. Supper was followed by a quiz from Ms Coggin based on the day's events.
Everyone went to bed, sensibly, for a good night's sleep.
Day two started with breakfast prepared by group 2 and Mr. Whillier, and then we headed into the city centre. Our first stop was the Modern Art gallery in which the children viewed three fascinating films centred around women in the legal profession. In spite of it being rather high-brow and not aimed at children or the average layman, the Dragonfly class impressed everyone with their insight, opinions and behaviour – this was remarked upon by the museum staff and also members of the viewing public.
After lunch, we then walked around the corner to the amazing Story Museum. Here we were led by a storyteller around the museum, stopping for experiences along the way, and ending with a workshop on dramatizing a story. The children worked in small groups with props and performed their story. All very entertaining and a really valuable experience.
A short stroll for an ice cream and an open bus tour of the city, again with a virtual guide for each child, was so informative. A shopping trip in the Westgate Centre before dining at a pizza restaurant on the roof of the shopping centre followed, then heading back to Hill End for a time to relax before bedtime.
Day three…a lot of packing up to do before leaving Hill End and catching the Park and Ride back into the city. We climbed the Carfax Tower for some great views of the city and then headed to the Pitts River Museum, and Natural History Museum. The children enjoyed this immensely. Smaller than the London version it was much more accessible and some great learning took place.
It was then time to head home, tired but happy. A truly worthwhile trip that we aim to repeat in a couple of years, all being well.