World Maths Day 2020
Willow Class had an interesting morning of maths finding out that their brains work, making connections when looking at pictures and numbers.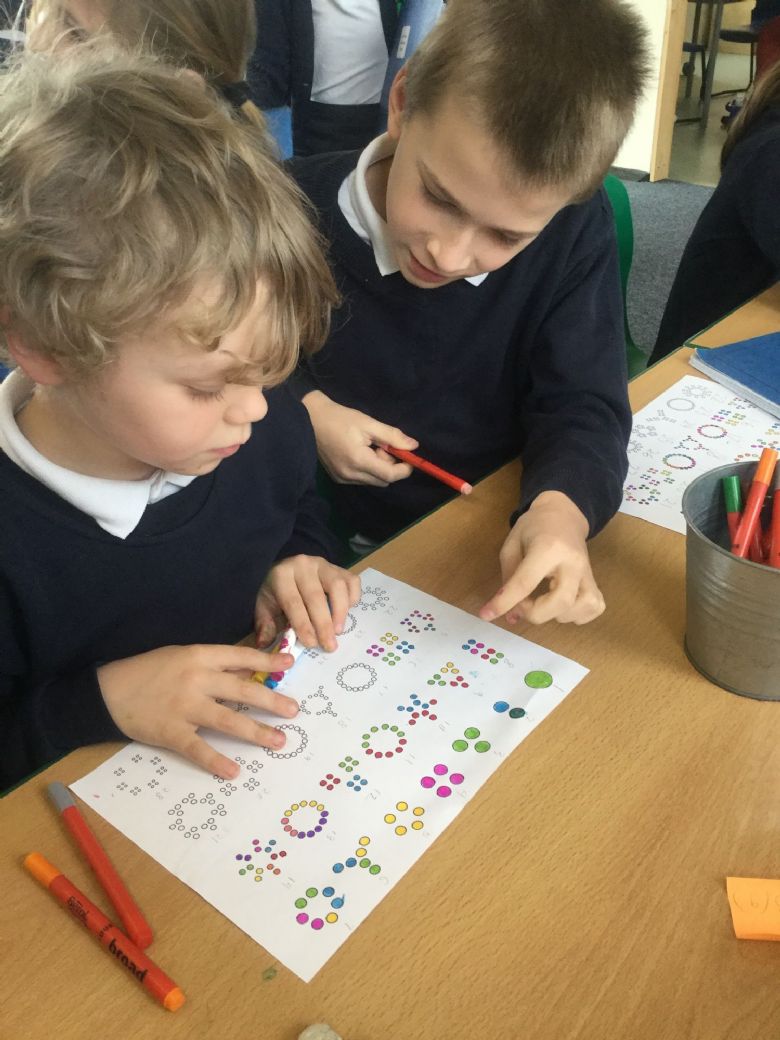 We looked at patterns within numbers and thought about how we 'saw' the number. The numbers got harder as they got bigger.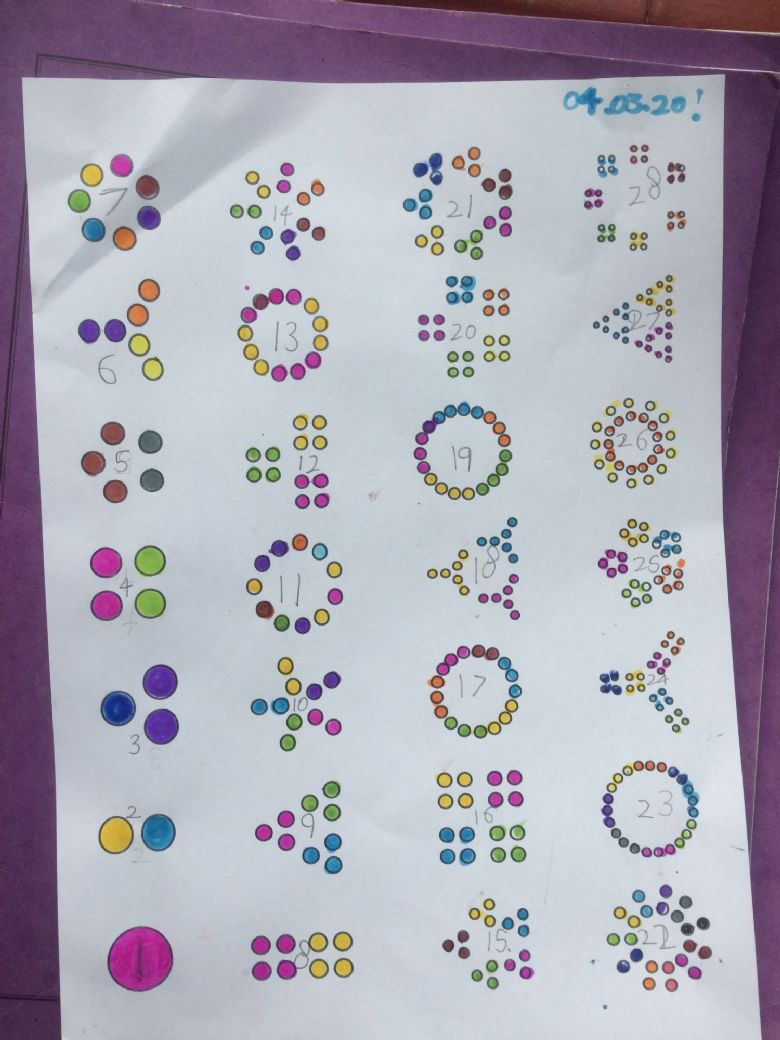 We coloured them in to show the numbers that we saw within each number. Sometimes we could see groups of numbers, other times we had to count one by one.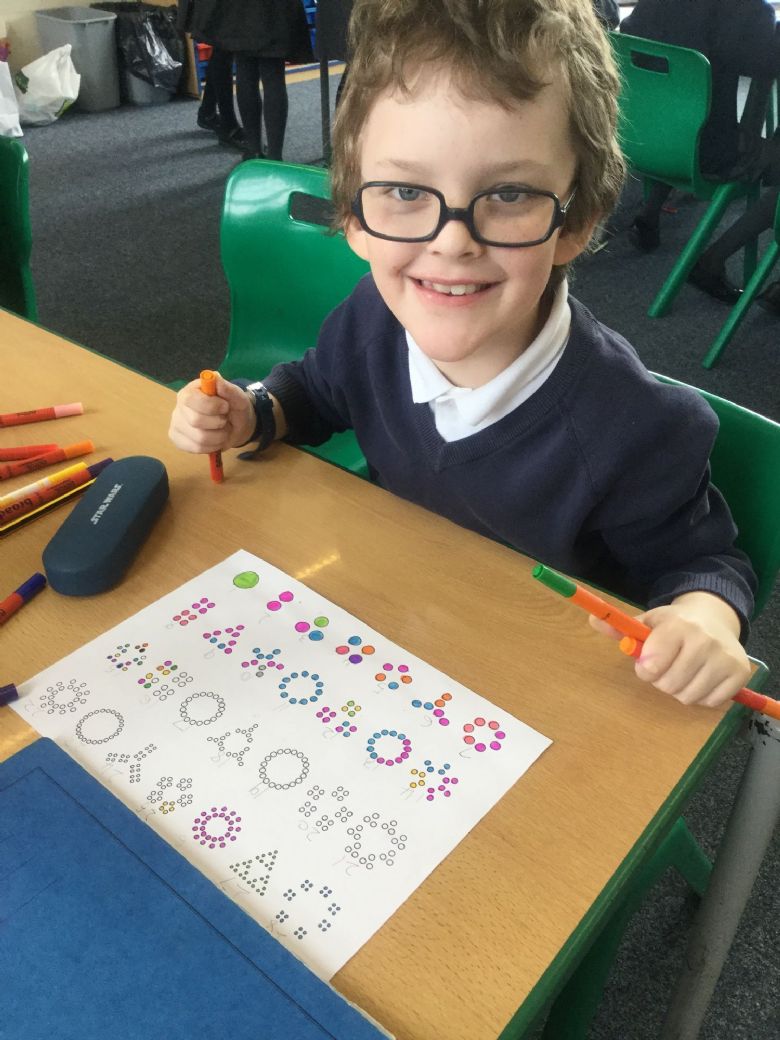 We noticed that everyone saw different patterns and that they related to fractions and equivalent fractions.